Educator Career Fair

Event held entirely in Handshake. 
---
Fair Details
Employers are able to host two types of sessions to interact with students: 
---
Information for Students and Alumni
Registering and signing up for sessions 
Preparing for the fair
Here are some best practices to help you prepare for a successful fair: 
Participating in the fair
All sessions will have the option for Handshake video, audio and text based chat. There is no customization for types of interaction; it is up to the employer and student joining the session to determine how they would like to connect.
See details on day-of participation in Participating in a Virtual Fair.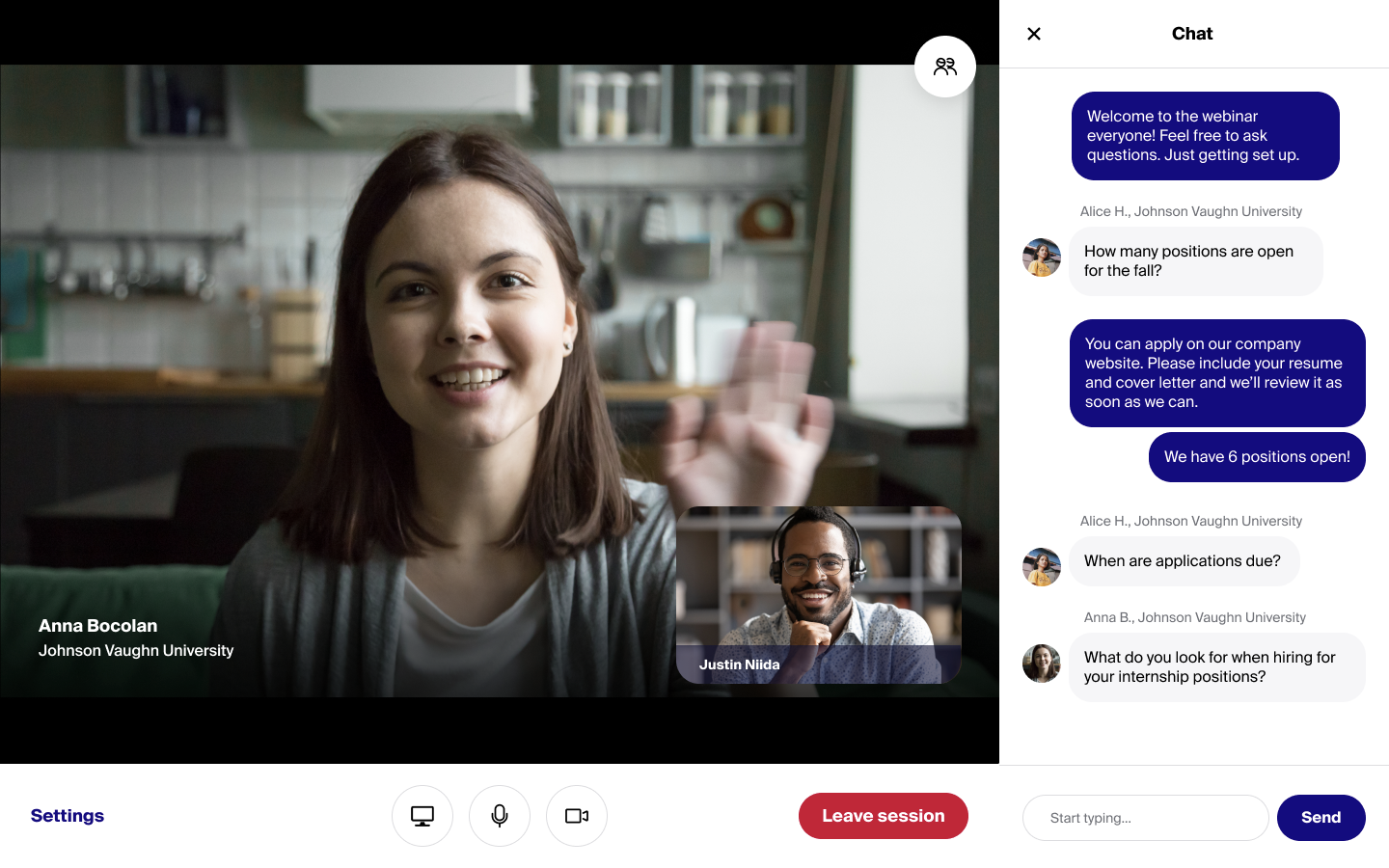 As long as you're signed up for the session successfully, you'll be able to join up to 5 minutes prior to the session start and throughout the duration of the session. 
Tips for Student Success
Is this your first time attending a virtual career fair? Don't worry, you are not alone. Below you will find some expert advice on how to excel in a virtual recruiting environment. 
---
---
Do you have a question?
If you are an employer or student needing assistance, please contact Cindy Strowbridge, Director of Employer Relations and Special Events, at strowbridge_cl@mercer.edu or (678) 547-6018.